How Good Life Used to Be
I really hate the fact hat I am such a scrooge along around the holidays, especially when everyone else around me is so jolly and giving. I definitely was not always like this though. As a kid, I absolutely LOVED Christmas time just like any other normal kid. I would try my absolute hardest to go to sleep the night before but never could and the minute I heard someone else awake in my house I would jump out of bed and be the first one sitting in front of the tree waiting for the rest of my family to wake up and catch up to my excitement.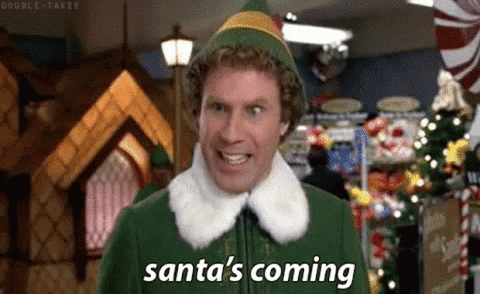 Who else here misses being a kid more than anything else in the world? Seriously, there was not a care in the world and I hate the fact that I will probably never feel the level of excitement and happiness I once felt when I was just a young little lad.
Ohhhhh how good life used to be…
I usually dread the approaching holiday season. As you may remember from my last post, there is nothing else I hate more in the world than snow so anything that accompanies snow is immediately categorized in the same horrible lump as it is in.
My Parents Are Awesome
So my family doesn't really go too crazy for Christmas like we used to, which I am totally OK with. I had an amazing childhood and my parents always went all out during Christmas but once we hit our later teenage years, the pile of presents under the tree started to dwindle more and more every year but I kind of appreciate the fact that my parents don't spoil us and they want us to be able to appreciate the things we have instead of piling up more useless junk in our closets.
This year however, my parents spoiled the hell out of me and I could not be more grateful. Remember my horrible roof and my horrible house? Well my parents had some home inspector come over and do a a complete evaluation on my house and roof. It turns out that it is in worse shape than I thought and I not only need a new roof, but I need new gutters installed as well.
I was mortified when the inspector told me this and immediately called my dad to do my usual complaining about my worthless house and he played it cool before he came over. When he came over he handed me a card and two separate checks written out to a gutter and a roofing company, covering the entire costs of both.
I honestly felt like crying and have not been moved so closely to tears in a long time. My parents know how hard all of us kids work and they really only spend this much money on us when we really need it and apparently I do. Not only is he paying for everything, but he is getting me some of the highest quality brands that are out right now and they are not cheap. Check out this wikipidia article to learn all of the fascinating components of what goes into rain gutters. Alright you probably won't find it as interesting as I did but I can't help but be excited about this. It's funny how vastly different your interests change over the years and what gets you excited as an adult.
God am I getting old and God do I love my parents.